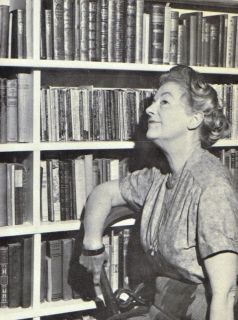 British poet Winifred Emma May
was born on June 4, 1907 in London, England. She is best known for her work under the pen name

Patience Strong

. Her poems were usually short, simple and imbued with sentimentality, the beauty of nature and inner strength. She was also a successful lyricist, and an author of several books dealing with Christianity and practical psychology. In the early 1920s she started submitting poems for publication. Her first poem appeared in Nash's magazine in 1922. This was followed by other poems appearing in The Strand and Good Housekeeping. In 1935 she asked The Daily Mirror for a regular publication of her poems. The features editor asked her to return the following day with eighteen new poems and a suggested pseudonym. This she did with the pseudonym of Patience Strong, a name she took from a book of the same name by Adeline T. Whitney. Her daily poems, in 'The Quiet Corner', continued throughout World War II until 1946 when her column was transferred to the Sunday Pictorial (later The Sunday Mirror) and continued for several decades. Her poems were also published in various anthologies and she made two records reciting her poems. Winifred May married Frederick Arnold Williams, an architect in 1931. They enjoyed a happy childless marriage until he died in 1965. Two years later she married Guy Cushing, a retired buyer for a departmental store. He died in 1979. Winifred died at her home in Sussex on August 28, 1990.