On February 13, 1881 Eleanor Farjeon
is born in London, England. She was a British author of children's stories and plays, poetry, biography, history and satire. Many of her works had charming illustrations by Edward Ardizzone. Some of her correspondence has also been published. She won many literary awards and the Eleanor Farjeon Award for children's literature is presented annually in her memory by the Children's Book Circle, a society of publishers. She was the sister of the thriller writer Joseph Jefferson Farjeon. Eleanor died on June 5, 1965 in London, England.
On February 13, 1935, British author Violet Paget, who used the
pseudonym Vernon Lee died. She is remembered today primarily for her supernatural fiction. She also wrote over a dozen volumes of essays on art, music, and travel. Like her friend Henry James, she wrote critically about the relationship between writers and their audience, pioneering the idea of critical assessment among all the arts as relating to an audience's personal response. She was a strong, though vexed, proponent of the Aesthetic movement, and after a lengthy written correspondence met the movement's effective leader, Walter Pater, in England in 1881, just after encountering his more famous disciple Oscar Wilde. Her interpretation of the movement called for social action, which set her apart from Pater.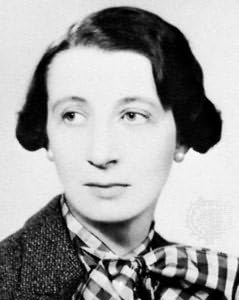 On February 13, 1953, Scottish author Elizabeth Macintosh who used the pseudonym Jospehine Tey died. She is best known for her mystery novels. She also wrote as

Gordon Daviot

, under which name she wrote plays with an historical theme.
Michael Thomas Barry
is the author of Great Britain's Literary Legends. His book can be pre-ordered on Amazon through the following links: